ETRON 3.0 丨Munich Electronica 2022
The Munich Electronica fair is one of the largest professional exhibitions for electronic components in the world. 2022 Munich Electronica was held from November 15-18, which focused on Autopilot, intelligent manufacturing, IoT, AR/VR, new energy, 5G, artificial intelligence, smart home, smart city, 3C electronics, carbon neutral, smart medical, cloud computing, industrial Internet and other popular technologies and applications. It is one of the top events in the global electronics industry.
As an outstanding enterprise in global EMS industry, Suzhou Etron Technology Co., Ltd. made a grand appearance in this exhibition and showed our advantages in the direction of intelligent manufacturing, intelligent logistics and warehousing based on the transform of ETRON 3.0 in a comprehensive manner.
ETRON has gained much attention and attracted global customers of various industries to stop by. Now, let's review the highlights of ETRON in 2022 Munich Electronica.
01 Etron at Electronica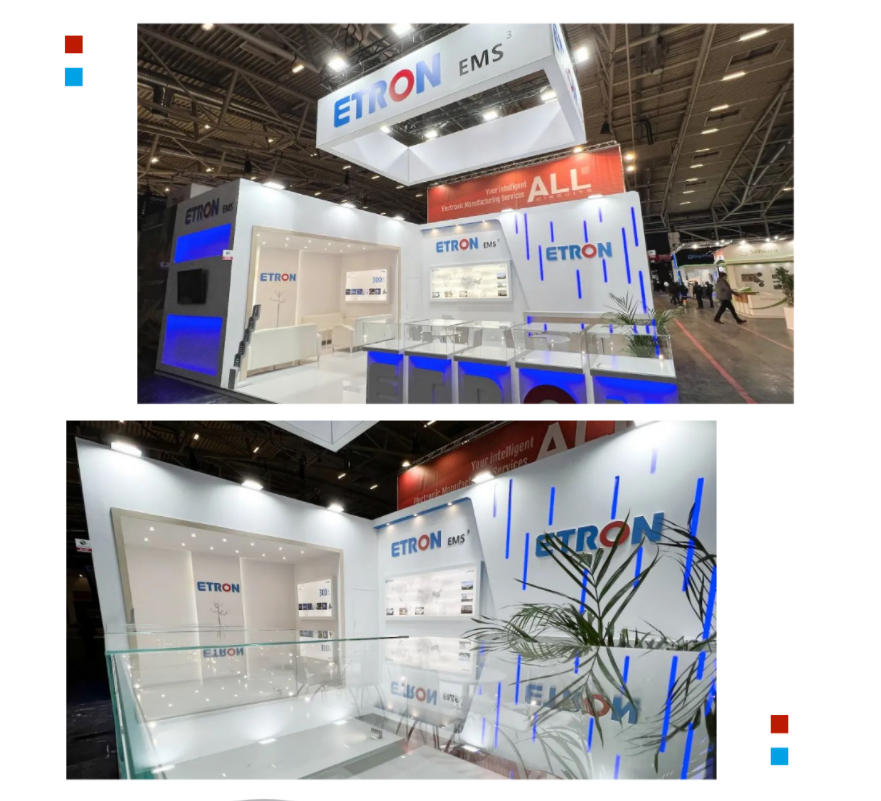 During the exhibition, many customers and suppliers were crowded at the ETRON booth to get to know about ETRON's advanced production mode, strong supply chain support system, and digital and intelligent supported manufacturing and management capabilities.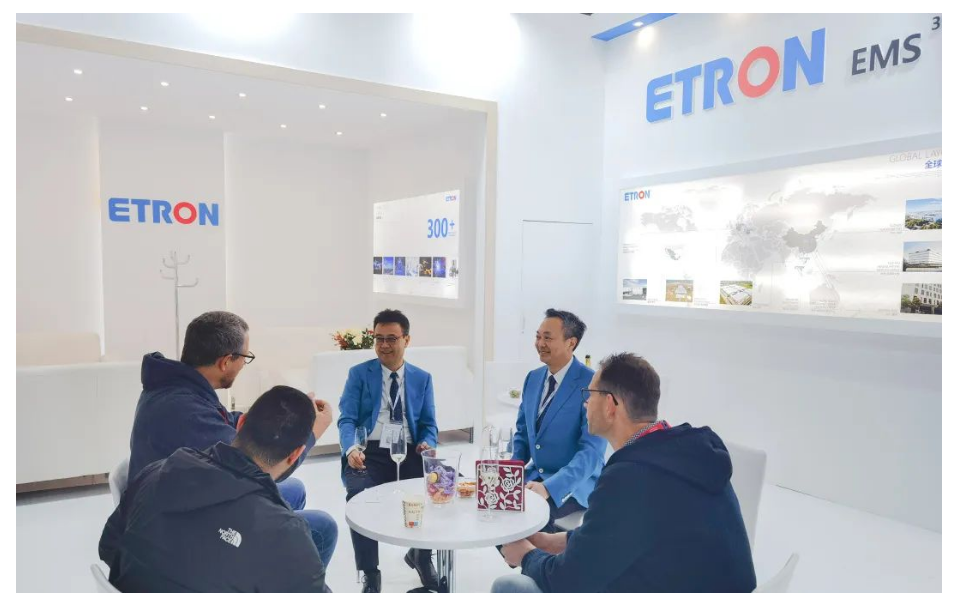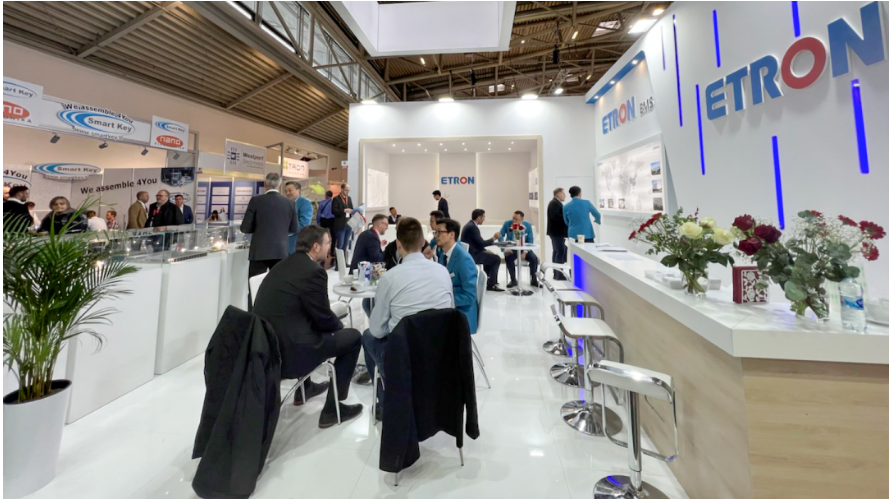 In this exhibition, ETRON brought the visitors a brand new experience of supply chain integration and intelligent development in manufacturing.
02 Etron ✖ Siemens Signing Ceremony
At 14:00 (local time) on November 18th, the strategic cooperation signing ceremony between ETRON and Siemens was held at ETRON booth. Attendees include Mr. Robert Huber, Senior VP Global Portfolio Development for Digital Manufacturing of Siemens Digital Industries Software, Mr. James Qian, Chairman of ETRON. and Dr M.K. Mak, Chief Business Officer of ETRON.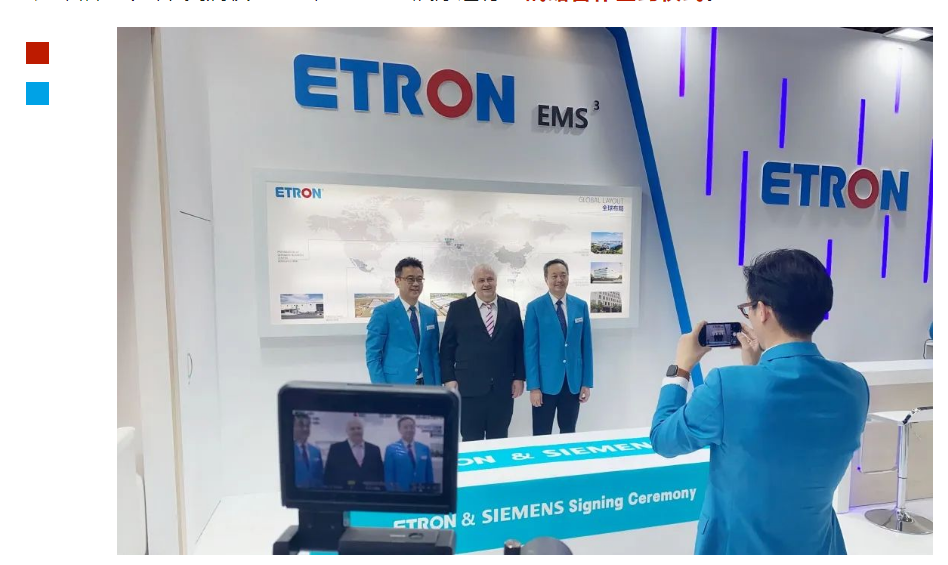 Since ETRON started the information construction in 2006, it has developed ERP, CRM, SCM, PDM and other systems to establish a unified management platform and realize the unification of data flow. In addition, ETRON also built the intelligent manufacturing enterprise cloud map to realize the digitalization, intelligence and visualization control of the whole process of product manufacturing.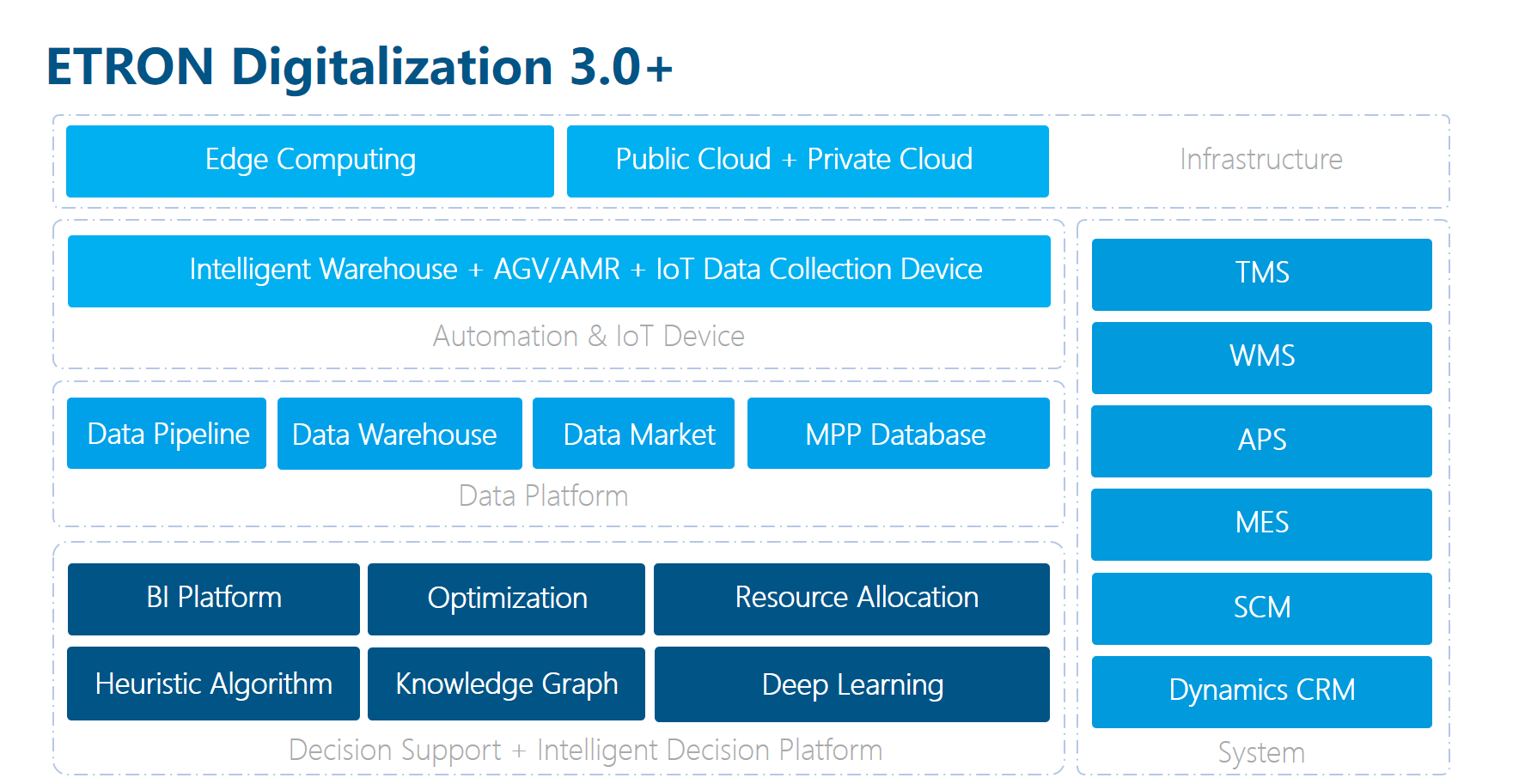 In terms of fundamental technology construction, ETRON has a complete information network system. The information network topology is divided into core network, data center, office network, warehouse logistics network, production workshop network and external Internet access.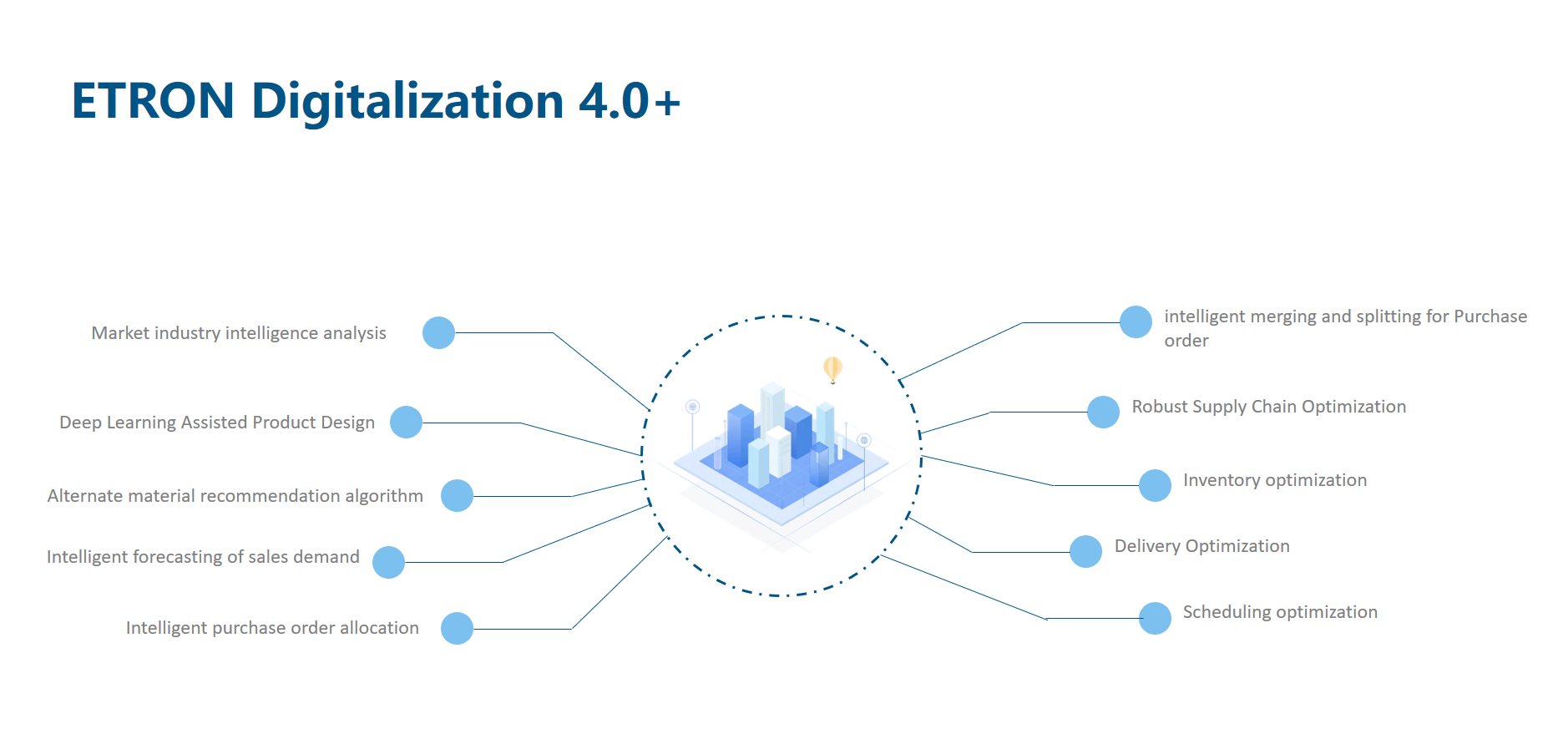 03 ETRON - Globalization
Suzhou Etron Technology Co., Ltd. is a fast-growing global company in the high-tech electronics manufacturing service industry, with a very comprehensive research and production technology, highly flexible services to meet the requirements of customers in different fields around the globe. ETRON insist the value of "customer first", and aim " to please our customers so well that our service will be their first choice ".
The globalization of ETRON means we want to globalize our products, technology, our manufacturing and supply chain system as well as our talent presence.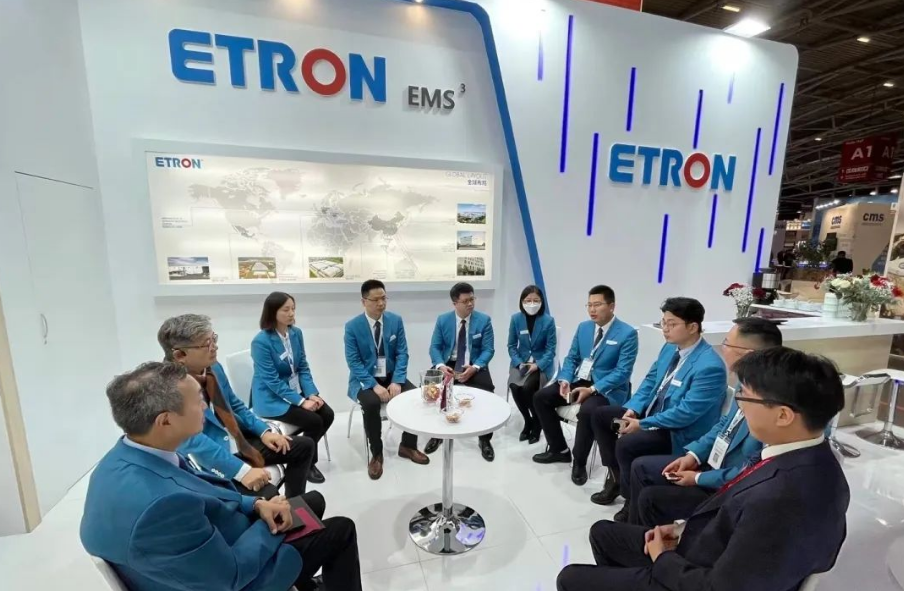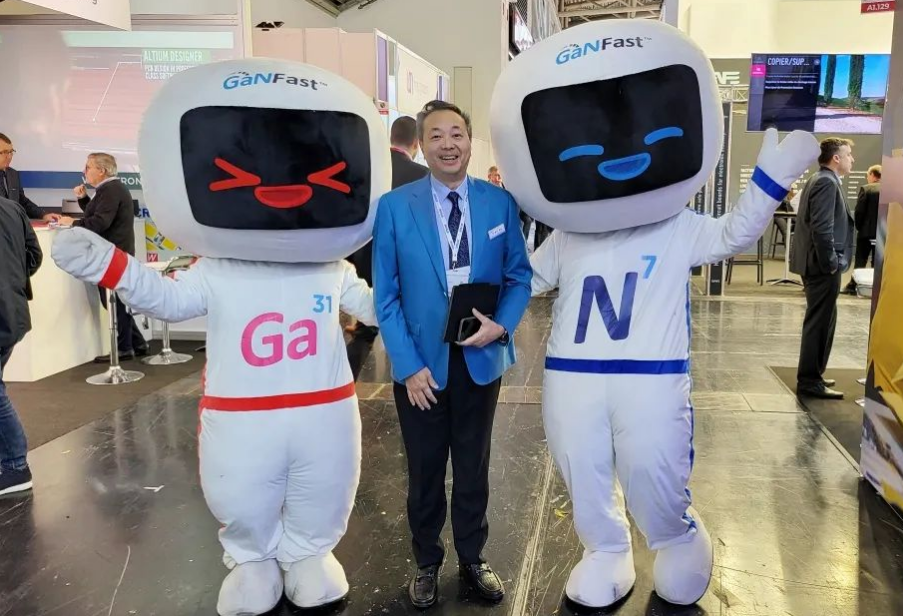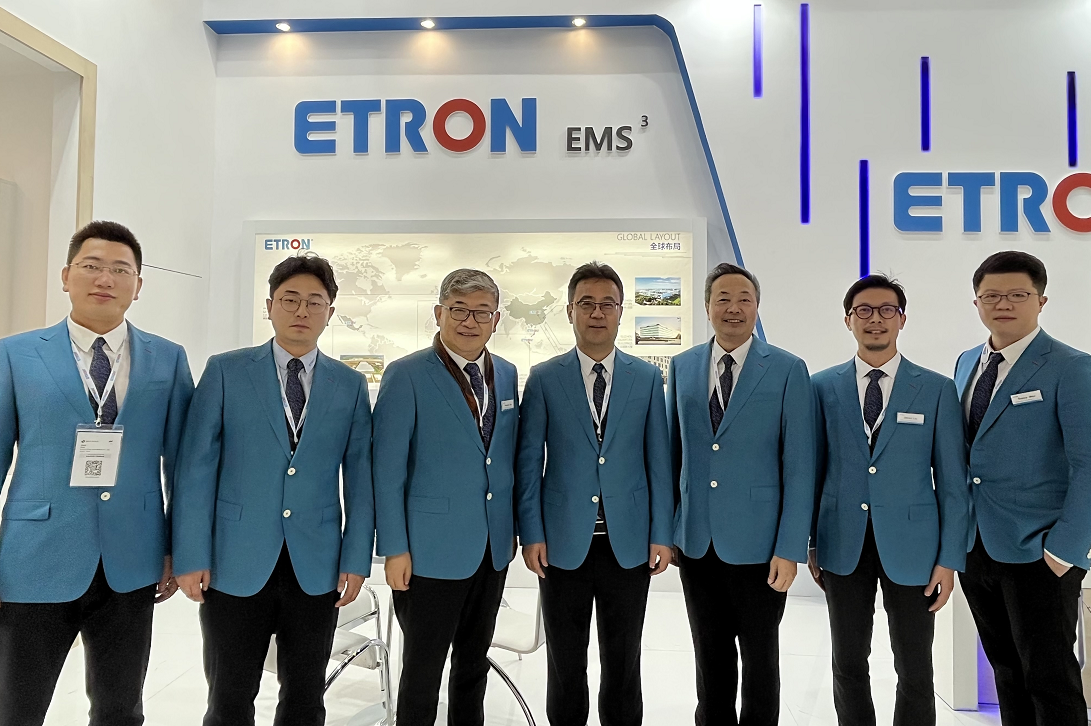 Following the direction of globalization strategy, ETRON will be well prepared to enrich all aspects including supply chain system, channel and service system. At present, the company has built special production bases in Vietnam, Mexico and other overseas areas to ensure the continuous multiplication of production capacity supply. We will gradually integrate advantageous resources to improve the diversified and segmented product presence.
In the future, ETRON will continue to accelerate the high quality and global development through 3.0 comprehensive transform in the direction of corporate management, intelligent manufacturing and intelligent logistics and warehousing.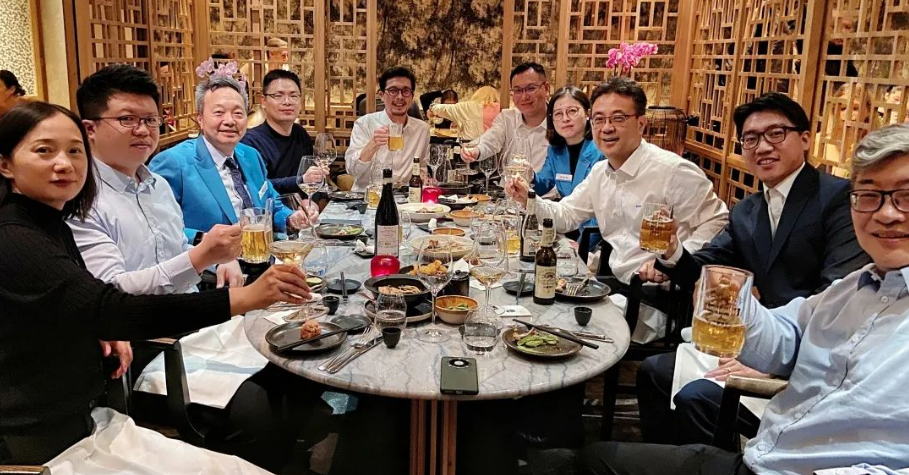 Appreciation to every visitor, customer and supplier who stopped by our booth at Munich Electronica 2022. The outstanding performance of ETRON at the fair is the result of efforts from every colleague in front of and behind the scenes, thank you!
"Looking forward to 2023 Shanghai Electronica, see you then!