ETRON SAP S/4 HANA Officially Launched
On July 4th, 2022, ETRON SAP S/4 HANA, which took 8 months to build, was officially put into use at Suzhou Etron Technology Co., Ltd. This marks a new stage that ETRON will enter in information management and work efficiency improvement.
The successful launch of SAP S/4 HANA system enables ETRON to possess a world-class enterprise resource management platform. The new ERP system will bring our customers a brand-new service experience - timely, accurately and intelligently handling of the three major orders (customer orders and forecasts, work orders, raw material purchase orders). This enables deliveries to be more timely, increasing resource utilization and enabling suppliers to better cooperate with us, thus enhancing our service competitiveness. In addition, it also brings new possibilities for our enterprise management digitization - significantly increasing all kinds of basic data and business data analysis functions, building an important data source for BI, thus enhancing our innovation competitiveness. This is a very important first step towards the "Lighthouse Factory" and an important milestone in the construction of ETRON 3.0.
01 About ETRON 3.0 & SAP
With the development of the company's business and scale, in order to improve customer satisfaction, better assist the company to achieve business expansion, as well as efficiently improve the enterprise market control ability, supply chain operation ability, information support ability and talent training ability, so as to speed up to the forefront of the world EMS industry, ETRON reached a cooperation with IBM. Since October 2021, after more than half a year of hard work of ETRON's management and project team colleagues, who overcame difficulties, solved one technical problem after another, they finally ushered in the successful launch of the project on July 4th, 2022.
Information and digital construction focus on the core business of enterprises, the essence is to improve the efficiency of processes and people, and plays a pivotal role in the development of modern enterprises. SAP system, as the world's leading ERP system, carries the core business management modules of enterprises.
ETRON SAP project contains five modules: Sales Management (SD), Supply Chain Management (MM), Production Management (PP), Warehouse Management (EWM) and Financial Management (FICO). Meanwhile, the OA process system, manufacturing and quality tracing system (QTS), Request for Quotation (RFQ), customs system and other peripheral systems docked with SAP system have also been optimized and reconfigured.
02 Project History
Proposal丨Start strategic cooperation
2021.10.18
Initiation丨SAP project kick-off meeting
2021.11.18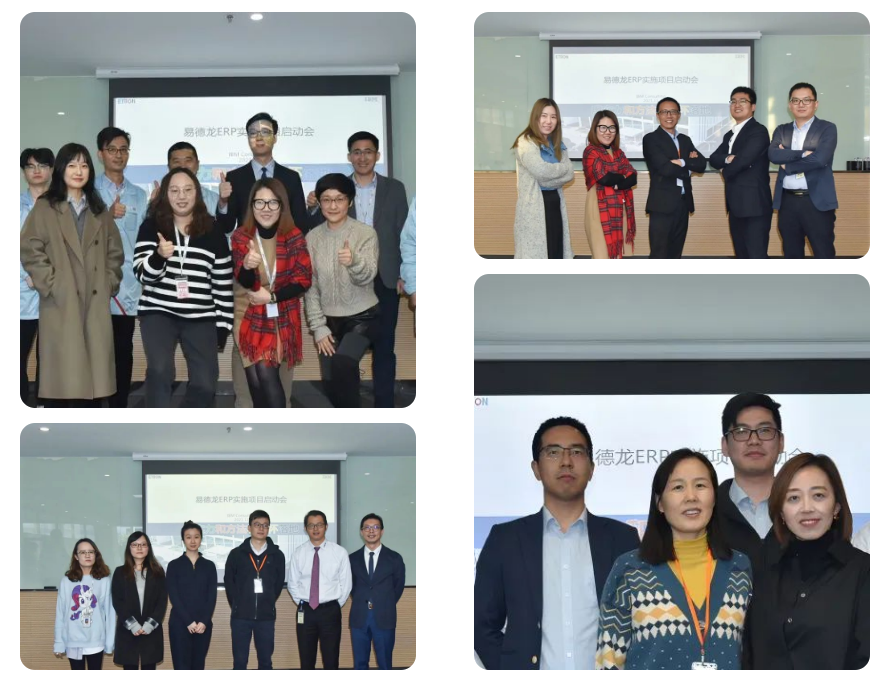 Test丨ERP project design implementation deployment
2021.10.25 - 2022.07.03
Online丨ETRON SAP S/4 HANA officially launched
2022.07.04
03 Message from Executive
Harry Gu
President of ETRON
ETRON SAP Project Leader
We are determined to make Suzhou Etron Technology Co., Ltd. the best in China and world-class EMS company. We choose SAP, the world's leading ERP system provider, as our core digital operation management system; we choose IBM as our SAP implementation partner, and leverage IBM's strong project management capabilities, excellent consultant resources and industry to ensure the success of the project as well as help the company improve its key business objectives.
After our process improvement, combined with the logic of SAP, the use of segmentation and the company's unique set of logic, achieves fast and accurate response to customer orders delivery, improve customer satisfaction; reduce the amount of inventory, improve inventory turnover; timely and accurate statistics liability, reduce the company's business risks, lay a solid foundation for the company's long-term, high-speed, healthy development.
---
Sliven Su
IBM Project Manager
ETRON SAP Project Manager
Stay true, customer success: ETRON digital core operation management system ERP is about to go online, which took eight months of painstaking planning and careful preparation and construction and heartfelt propaganda, enabled SAP segment function, applied complex set of logic, cleaned and organized hundreds of thousands of massive data, carried out refined cost accounting, realized highly integrated industry and finance integration, expecting We expect to improve customer satisfaction and delivery rate with higher efficiency and more accurate delivery time, meet the company's internal refinement operation requirements, and support the long-term and stable high-speed development of EDL. We believe that the dream will come true soon.
---
Neil Xu
IT Director of ETRON
ETRON SAP Project Manager
New system, new beginning: the business operation process and the application of the new system after the launch is a process of long integration and gradual optimization and iteration. We hope that our project team and IT team will continue to cooperate closely and make concerted efforts to enable the system to guide and empower the business operation, so as to lay a solid foundation of information security for achieving the future strategic goal of the company's sales exceeding 10 billion and customers exceeding 1000+.
---
Yifei Shao
SAP High-tec Industry Director
Thanks to the long-term trust from ETRON, SAP will adhere to the original intention and fully support the digital strategy implementation of ETRON, and jointly build ETRON into an international benchmark enterprise.
---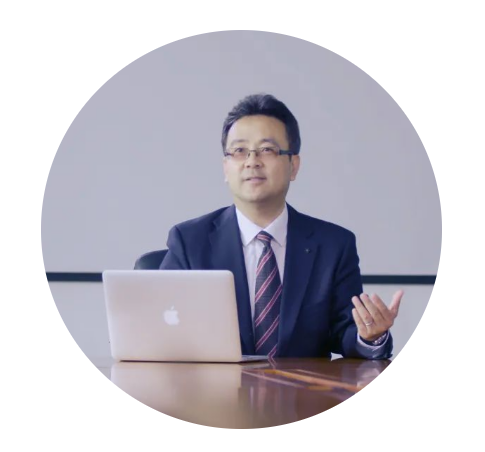 James Qian
Chairman of ETRON
It is a particularly important day in the history of Etron on July 4th, 2022, no less than the listing of the company on the SSE on June 22nd, 2017. On this day we successfully launched our new ERP system, using SAP S/4 HANA to replace VM by INFOR, which has served EDL for 15 years. It is also the day we successfully launched our new WMS system, using EWM by SAP to replace our self-developed software QMCS-Warehousing Module, which has served us for 12 years.
During the past three years of digitalization and intelligent transformation, we have sorted out efficient standard processes, designed world-class system infrastructure, and met world-class implementation teams, which have laid a solid foundation for the successful launch of our ERP and EWM systems. We would like to thank our General Manager Mr. Gu Hualin and the team he leads in ETRON, Mr. Su Liwei and his team of IBM consultants, Prof. Rolf Schmidt and his colleagues from Fraunhofer IML Logistics team, and last but not least, we would like to thank Ms. An Ting, Vice President of IBM Consulting Greater China, for her personal attention on the project.
---
The successful launch of ETRON SAP system has enhanced the informationization level of the company, improved and optimized the operation and management mode of the company, and opened a new journey of ETRON 3.0 construction. We believe that SAP system will help the company to develop rapidly and steadily in a sustainable way, as well as accelerate the company to achieve the maximum social value.